Weddings at ayada maldives
With picture perfect locations and exceptional experience in hosting beautiful weddings, Ayada Maldives is a perfect choice to have your wedding at. Discover our locations, options and packages and contact us with any questions.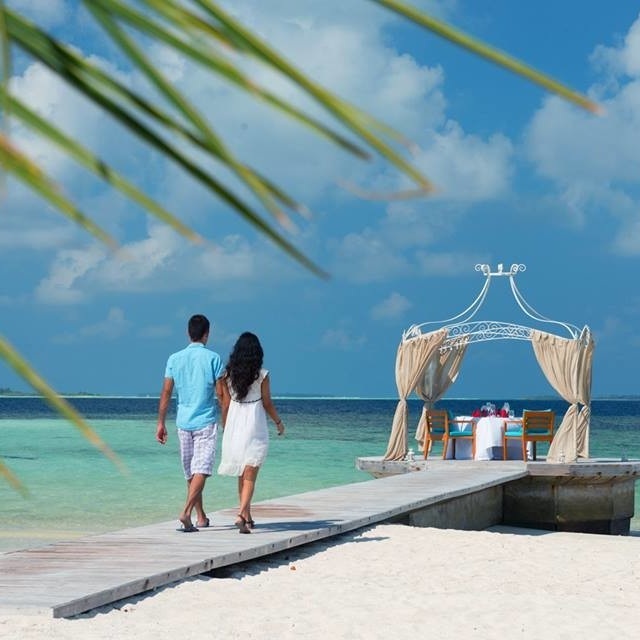 Beautiful Wedding locations
We offer a variety of exciting locations to host a picture perfect wedding.
You can choose to go have your ceremony on the white-sand beach with the turquoise ocean providing a beautiful backdrop - or you can even use our "dhoni", a traditional Maldivian boat to sail out and celebrate in an extravagant way.
Open our brochure to discover all location options.
Your dedicated wedding planner will take care of all the necessary arrangements to make your ceremony perfect.
Carefully listening to your needs and requirements, we will make sure that your wedding at Ayada Maldives will not only fulfill, but exceed your wedding dreams.
The White room wedding chapel
We have the largest, and arguably most beautiful wedding chapel of the Maldives. Located at the heart of the island, surrounded by perfect, lush lawn, our White Room offers a dream-like location for your wedding.
We offer multiple decoration options to make this venue your own, furthermore we can also invite guests to witness your wedding.
Open our wedding brochure to discover more.
Photography services included
With photography services included in our wedding packages, your best moments will stay with you forever.
Open the brochure to see your photography options and to discover what is included in each package.
In our brand new Romance Package, we have included all essentials that make a beautiful wedding. Our dedicated wedding planner will arrange the entire ceremony for you. Open our brochure to discover our Romance Package and further beautiful wedding options.